Learn How Voltaren Emulgel Can Help You Relieve Pain
Don't let aches and pains stop you from enjoying life to the fullest. Find out how Voltaren Emulgel targets a frequent cause of pain, inflammation, to help get you moving freely again. It has a triple benefit that relieves pain, reduces inflammation, and gets you moving sooner compared with placebo. That's all clinically proven!
Voltaren Emulgel has been available without prescription for years and is a household item in many home medicine cabinets, first-aid kits and gym bags. What makes this gel effective is that it not only relieves pain, but it also reduces inflammation targeted to where you apply it! All geared to help getting you moving again.
Read More
Voltaren Emulgel is a medicated product containing a non-steroidal anti-inflammatory drug, or NSAID, in the form of an emulsion gel. The active ingredient (diclofenac) penetrates the skin to provide relief for pain and inflammation.
It works differently from heat or cooling rubs, which contain ingredients that stimulate nerves in the skin to provide a sensation of heating or cooling. Voltaren Emulgel instead allows an anti-inflammatory (diclofenac) to penetrate the skin deep down in order to relieve pain and reduce inflammation where you need it.
Are you ready for more? Voltaren Emulgel is non-greasy and doesn't have a strong odour. This way, you can relieve your pain without much hassle. No one needs to see, or smell, how you are managing your pain, letting you be in the moment with whatever activity it is you love doing.
Read More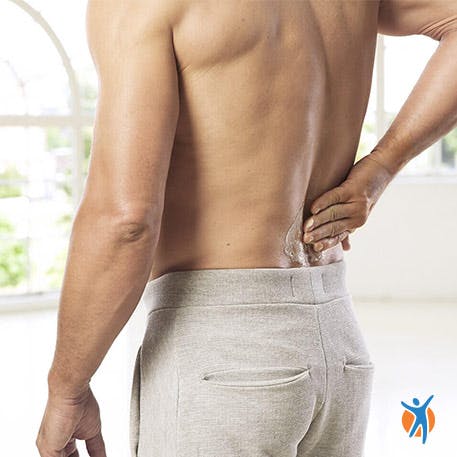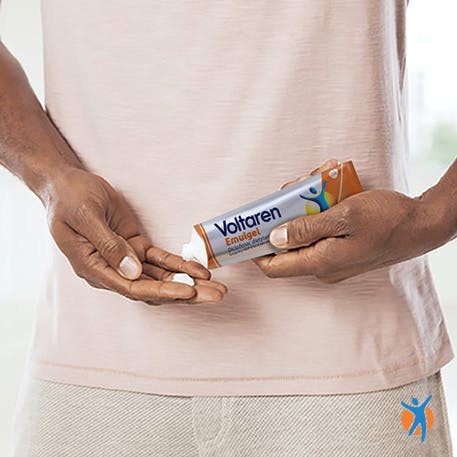 What is Emulgel anyway?
Emulgel is a technology developed for the Voltaren Emulgel formulations. It is an emulsion that is able to penetrate deep into the skin to bring the active ingredient to the point of pain. In addition, Emulgel technology uses a unique combination of a gel and cream that provides a cooling and soothing effect when applied to the skin.
Voltaren Emulgel is available in smaller sizes (20 g, 50 g tubes) if you need to carry it around, or larger sizes (100 g, 150 g and 180 g tubes) in case you have re-occurring pains or strains. If you would rather apply Voltaren Emulgel directly from the tube, without using your hands to apply it to your skin, use our Voltaren Emulgel with No Mess Applicator.
Rub gently into the affected area 3 or 4 times daily. Do not use for more than 2 weeks except on medical advice.
Voltaren Emulgel contains 11.6mg/g of active ingredient diclofenac diethylamine, which is a non-steroidal anti-inflammatory (NSAID).
Do not use Voltaren Emulgel:
On children under 12 years

If you are pregnant or breastfeeding

If you are allergic to diclofenac, aspirin, any other anti-inflammatory medicines or pain relievers

If tube seal is broken or missing

Until you read the enclosed leaflet carefully
Stop use and see your doctor immediately if:
You experience an allergic reaction.
While using this product:
Unless a doctor or pharmacist has told you to, do not use this product with other medicines that you are taking regularly.

For external use only

Avoid contact with eyes.
Contains isopropyl alcohol as a preservative.
Contains benzoates.
Health, wellness & your pain
Pain is rarely just physical nor is it always solved by taking medicine alone. Voltaren is your ally in helping you take more control of your pain journey, from the way to sleep, to what you eat, mental wellbeing and complementary pain relief therapies.