As the global leader in pain relief, GSK is driven by the need to understand the impact of pain on people's lives and is committed to helping reduce the physical impact of everyday acute pain.

The 2017 Global Pain Index

The 2017 Global Pain Index is a first-of-its-kind global concept study, comprising 19,008 online interviews across 32 countries, including Australia, highlighting the extent to which body pain is impacting our lives.
Of the 32 countries surveyed, Australia was revealed to have the highest prevalence of weekly body pain (68% vs 56% globally).¹,² Weekly body pain sufferers most commonly experienced pain in their back (38%), lower back (38%) and neck (30%).³

Concerningly, this high frequency of body pain is hindering our freedom to move, or enjoy movement. It is robbing us of our ability to live in the moment, for the moment.
Body pain sufferers
Three in ten workers with body pain regularly struggle to concentrate at work because of their pain (30%),⁴ and three in ten regularly lose motivation (30%).⁵ In fact, the average worker took 3.3 sick days because of body pain alone in the past 12 months,⁶ costing the economy an estimated AUD 10.6 billion.⁷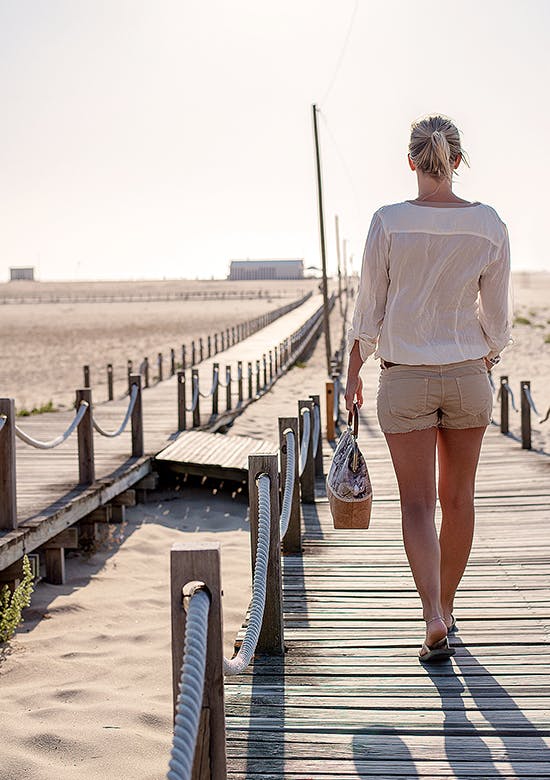 Three-quarters of body pain sufferers (75%) say they sometimes hide their pain from their family.⁸ Over two-thirds of body pain sufferers (68%) say that their pain has a negative impact on their quality of life,⁹ and half of sufferers say their body pain negatively impacts their mood (50%).¹⁰

Interestingly, nearly all body pain sufferers (94%) say that they know the cause of their pain,¹¹ but more than four in ten (42%) of these say that they have self-diagnosed the cause of their body pain.¹²

We don't realise how much joy we get from the simplest movements until pain gets in the way. Voltaren: the joy of movement. Find out more about the product range here.
References:
¹ Extrapolation data based on: Q2. Where on your body and at what frequency do you experience body pain? [TOP 2 BOX Regularly experience] [NET Any body pain] // Base: All respondents DATA REF: BP PREVALENCE CALCS
² Extrapolation data based on: Q2. Where on your body and at what frequency do you experience body pain? [TOP 2 BOX Regularly experience] [NET Any body pain] // Base: All respondents DATA REF: BP PREVALENCE CALCS
³ Q2. Where on your body and at what frequency do you experience body pain? [TOP 2 BOX Regularly experience] Base: All respondents DATA REF: AUSTRALIA TABLES
⁴ Q40. A) Thinking about the impact your body pain can have on your professional life, how regularly do any of the following situations occur? // Base: All who work and have body pain DATA REF: AUSTRALIA TABLES
⁵ Q40. A) Thinking about the impact your body pain can have on your professional life, how regularly do any of the following situations occur? // Base: All who work and have body pain DATA REF: AUSTRALIA TABLES
⁶ Extrapolation data based on: Q39. Can you now estimate the number of sick days or 'forced holidays' you have had to take off, in the past year, due to the following types of pain? - Number of sick days - Your own body/head pain. // Base: Those with head/body pain DATA REF: SICK LEAVE – Q39 REBASED
⁷ Extrapolation data // Base: All workers DATA REF: EXTRAPOLATION DATA – COST
⁸ Q31. Thinking about the impact your pain can have on your family life, do you agree with these statements? // Base: All respondents DATA REF: AUSTRALIA TABLES
⁹ Q21. In your opinion, does your quality of life decrease when you are suffering from the following types of pain? // Base: Those with head/body pain DATA REF: AUSTRALIA TABLES
¹⁰ Q22. Can you tell us which, if any, of the following aspects of everyday life are negatively impacted by the different types of pain? // Base: Those with head/body pain DATA REF: AUSTRALIA TABLES
¹¹ Q8/Q14. What is the main cause of the body / head pain you experience most regularly/chronically? // Base: Those with head/body pain DATA REF: AUSTRALIA TABLES
¹² Q9/Q15. How do you know what is causing your body/head pain? // Base: Those with body/head pain DATA REF: AUSTRALIA TABLES